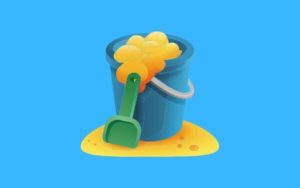 Fun for children during the school holidays
Our very popular Holiday Club has been running for over 9 years. It is open every school holiday for children aged between 4 and 11 years old, from 8:00 am until 6.00 pm.
We offer a wide range of activities to suit all. The children have a large part in contributing towards the happy running of the holiday club and we love to hear their ideas of what they would like to do.
See latest activities that are planned for Holiday Club.
Food
Fruit and drinking water are available all day, but the children will need to bring a packed lunch and any other snack required.
What to bring
a packed lunch (and we ask that all lunches are Nut-Free Zones)
a completed registration and permission form (these can be found on the website)
Spare change of clothes
sun cream and sunhats
swimming stuff and towels for the paddling pool
wellies for when we go to the river fishing so they can actually wade in the shallows.
Children can also bring in their bikes, scooters roller blades etc from home. please note although WOSC will aim to take good care of the children's personal belongings we cannot be held responsible for any damages. We ask that any bikes or scooters that are brought in form home come with a helmet please as we do encourage all our children to wear helmets whilst on the bikes and scooters.